Live a life designed by your desires.
The Orgasmic Manifesting System is a step-by-step system designed to teach you how to use the power of your sexual energy to attract your desires into your life.
"8 Weeks Course to Manifest Your Desires and Paradigm Shift"
The Orgasmic Manifesting System is a proven and tested 8 week online training program which teaches you exactly how to use your sexual energy to manifest anything you want.
The information is available in an online training platform and provided via videos, audio guides and PDF's. You can complete the training in your own time from anywhere in the world.
This is not your typical "course". This is a proven healing and training program where you follow steps to consistently build your manifesting power and clear blocks over the next 8 weeks.
It doesn't matter if you have not had an orgasm in years or are not fully clear on what you even want to manifest, everything you need to know is provided step-by-step in this training program.
In 8 Weeks from now, you could…
1. BE MAKING MORE MONEY WITHOUT DOING MORE WORK
By raising your energetic money ceiling and clearing any limiting beliefs that are holding it in place, you will naturally start to attract more income from both expected and unexpected sources.
2. KNOW HOW TO ALIGN YOUR OWN ENERGY SO THAT YOU NATURALLY ATTRACT WHAT YOU WANT
Rather than waste your energy fighting your own internal resistance, I will teach you how to align conflicting parts of yourself so that your energy is focused. You will learn how to do this on your own in any moment to keep yourself in the flow.
3. BE EXPERIENCING 10 MINUTE ORGASMS
Orgasm is the most creative force on the planet. You were literally created in a moment of Orgasm. Your sexual energy is your manifesting energy (it is all the energy of creation). The fastest way to improve your ability to manifest is to increase your sexual energy in a safe and healthy way. This is why I will teach you a step by step process to experiencing extended orgasms.
4. MANIFEST WHATEVER YOU DESIRE WITH EASE
By leveraging the power of your body, mind, spirit and energy system to consistently focus your energy and raise your vibration, your goals will happen naturally and easily.
Here's what you'll get:
Module #0: Daily Rituals
In this module you will learn daily practices that raise your vibration and improve your ability to manifest using all 6 of the Modes of Manifesting.
How to align your energy to your desires so that you can manifest with ease
A simple daily practice to erase limiting beliefs, self sabotage and resistance
How to easily set intentions for everything you do so that you are constantly telling the universe what it is that you DO want and stop manifesting things you DON'T want
How to recognize and celebrate how abundant you already are in order to attract even more abundance to you
How to track and measure your manifesting so you can actually see the progress you are making as you improve your manifesting skills
Module #1: Building Sexual Energy
Your sexual energy is your manifesting energy. In this module you will learn hands on physical practices that increase your manifesting power by building your sexual energy.
Reclaim your body and heal issues of body shame & insecurity so that your body becomes a vibrant and magnetic manifesting vessel
Get to know your female body more intimately and lay the ground work for learning how to have an Extended Orgasm
Heal the Female Psychological Sexual Split so that it becomes easier to feel turned on and connect to your sexual energy
Increase the flow of sexual energy available for yourself and for manifesting
Learn 3 different methods of building sexual energy that are quick and easy to do
Module #2: Extended Orgasm Practice
Now, we add rocket fuel! You will learn how to have an Extended Orgasm and use it to turbocharge your sexual energy and manifesting power.
Learn (awesome) things about your body that most women never discover
Discover the most sensitive spot on your body and how to stimulate it to experience Extended Orgasm
Be guided step by step of exactly where & how to touch in order to experience an Extended Orgasm
Rapidly build your manifesting power by increasing your ability to hold sexual energy
Use high vibrational Orgasmic Energy to manifest your desires and align your energy
Module #3: Money Manifesting 101
In this module you will learn how manifesting REALLY works and what you need to do to manifest those BIG goals (including how to manifest more income).
Learn Energetic Manifesting Principles and how to use them to your advantage so that you are working WITH them and not AGAINST them
Learn how to set a Powerful Manifesting Goal that actually comes true
How to distinguish between "Ego" Desires and "Divine" Desires so that you are manifesting what you TRULY want
Discover and clear out any limiting beliefs you have blocking your manifesting goal
Raise your energetic money ceiling so that you are not stuck with your current earnings
Module #4: Your Manifesting Map
A map is only useful if you know 2 things: Where you are and where you want to go! In this module you will create your very own personalised map so that you are giving the Universe crystal clear direction.
Complete a detailed assessment of how your current environment, relationships and choices are impacting your resting vibration and ability to manifest
A guided exercise where you will Design your Dream Life across all major areas of life so that the Universe knows exactly what you want
Create a vision board (and turbocharge it with sexual energy) so that your subconscious mind can manifest for you
Module #5: Make Space for the New
One of the fastest ways to manifest is to clear out anything that is no longer serving you. In this module you will make space in your life for your desires to come rolling in!
Declutter your physical environment to clear stagnant energy and make room for new manifestations
Follow my process to declutter your digital environment (phone, computer, etc.) to close energetic loops that are leaking your energy
Clear mental clutter by releasing old memories and ruminating thoughts that are no longer serving you
Release yourself from people, groups, obligations and places that are draining your energy and having a negative impact on your ability to manifest
Learn how to clean up your language so that you stop talking about what you DON'T want and start speaking into existence what you DO want
Module #6: Orgasm in Everything
This module is all about Emotional Mastery. By learning how to manage your mood you can learn to live in an Orgasmic state.
Push the edges of "How Good Can You Feel?" by learning how to give yourself permission to just feel good
Learn how to monitor and manage your energy and attention so that you stop focusing on things that don't matter (and make you feel bad) and start focusing on things that do matter (and make you feel good!)
Learn what to do when you are triggered and emotionally charged so that you don't get stuck in bad feelings and tank your manifestation
How to rapidly change your mindset and attitude about anything you are suffering about
Module #7: Intuitive Action
In this module you will gain deeper connection to your intuition so that you are always taking the next right action to move you closer to your goals.
Learn the different types of intuitive sensing and which ones you are strongest in
Learn how to hear your internal guidance and even more importantly how to trust it
Learn to live in a state of trust and to follow the divine timing rather than being frantic or forceful about your goals
Accelerate your manifesting by taking inspired action with guidance that comes from your intuition and naturally leads you to your goals
Module #8: The Art of Receiving
Being able to manifest all of your desires isn't much good unless you are also able to RECEIVE what you have manifested.
Increase your capacity to receive so that abundance naturally flows to you.
This is where a lot of women struggle. If you don't learn this it doesn't matter how good you become at manifesting because you won't be able to receive or enjoy what you have manifested.
Identify your patterns of self sabotage so that you can spot them in advance and no longer get sideswiped off course
Prioritise self care and identify what self care practices are "non-negotiables" for you so that you can always stay centered
Learn the difference between "guessers" and "askers" and how to ask for what you want and need in a way that inspires others to deliver.
About Laurie-Anne King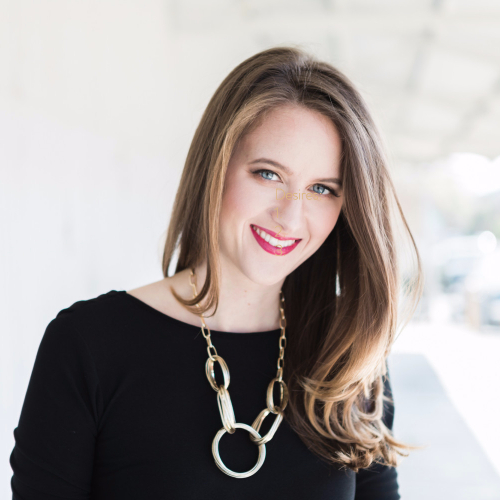 Laurie-Anne King is a coach and energy healer specializing in principles of abundance and the law of attraction. She is trained in multiple healing modalities including Reiki, Vortex Healing™, and Biofield Healing Immersion™. Over 2,000 students have participated in Laurie-Anne's training programs and healing sessions.
More courses from the same author: Laurie-Anne King
DELIVERY POLICY:
When will I receive my course?
You will receive a link to download your course immediately or within 1 to 21 days. It depends on the product you buy, so please read the short description of the product carefully before making a purchase.
How is my course delivered?
We share courses through Google Drive, so once your order is complete, you'll receive an invitation to view the course in your email.
To avoid any delay in delivery, please provide an Gmail and enter your email address correctly in the Checkout Page.
In case you submit a wrong email address, please contact us to resend the course to the correct email.
How do I check status of my order?
Please log in to DatingCourse account then go to Order Page. You will find all your orders includes number, date, status and total price.
If the status is Processing: Your course is being uploaded. Please be patient and wait for us to complete your order. If your order has multiple courses and one of them has not been updated with the download link, the status of the order is also Processing.
If the status is Completed: Your course is ready for immediate download. Click "VIEW" to view details and download the course.
Where can I find my course?
Once your order is complete, a link to download the course will automatically be sent to your email.
You can also get the download link by logging into your DatingCourse account then going to Downloads Page.
You may also like: