Description Of Love, Sex, Relationship Magic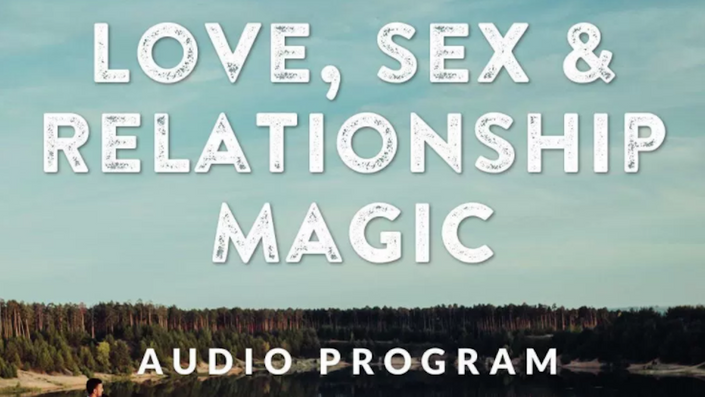 Are You Ready To Be Excited About Love Again?
Do you know why relationships too often suck?
Because no one taught us how to do them any damn better !
If you're like most people, you're probably doing relationship with such unnecessary ignorance that you actually push away the love you want.
That was definitely me for 2 decades.
In 2010, after suffering through yet another awful breakup, I began to awaken from my ignorance.
I started exploring essential insights and practices for successful love that … really … someone should have frickin' taught me BEFORE I stumbled clueless into the utterly perplexing realm of dating, intimacy, sex, and love.
Since then, I've coached over a thousand individuals & couples on their own journey into a profound authentic love they never even knew possible.
This 10+ hour audio program is the best of what I use with my clients and my own exquisite partner. It shows you what exquisite, authentic love looks like and how to create it yourself.
This is only for people who are genuinely ready for an authentic relationship rooted in mutual trust, respect and appreciation, generosity and heart connection … and raw, real love.
If you're truly ready for that deeply sexy, courageous intimate partnership you may not even be convinced is possible … experience "Love Sex Relationship Magic" now.
What you'll learn in Love, Sex, Relationship Magic
On this Journey, you will learn …
Why you experience "connection" differently from your partner… and how to get on the same page.
Communication practices to help you actually hear each other.
Why your best intentions can backfire and actually create hell for both of you … and how to overcome this.
What to do about "Masculine Checkout Syndrome."
How to stop having the same fights over and over.
Why your partner (or you) may resist "showing up" for relationship … and what to do about it.
How to end the "battle of the sexes."
How to create sexy partnership by working WITH your differences instead of resisting them.
How to shift "needy & demanding" to "empowered & attractive."
The 3 Non-negotiable Needs for a successful relationship (and what happens when even just one is not met)
… and loads more insights and practices to help you feel more free through Love.
HERE'S WHAT YOU GET
10 AUDIO MODULES
MODULE 1: The Art of Thriving
What Does It Mean To THRIVE In Love? Learn (finally) why making your partner responsible for your happiness never works.
MODULE 2: Awaken To Reality
Do this relationship inventory exercise and see your current/past love experiences like you've never seen them before.
MODULE 3: Gain Awareness
Start seeing and working with Masculine and Feminine energies to fundamentally shift your experience of relationship (and attraction).
MODULE 4: The 3 Stages of Love
Learn to shift awful co-dependence (that even strong people fall victim to) into a sexy dance of inter-dependence that makes loving juicy!
MODULE 5: Mastering Self-Love
Self-love is essential to healthy intimacy. Learn powerful practices to embracing YOU, which is key to trusting someone else can, too.
MODULE 6: The Art of Presence
Discover what "Feminine" energy needs to feel safe, relaxed, open to intimacy … and what happens when this is missing.
MODULE 7: Are You Compatible?
How can you know if you're compatible? These 3 Essential Criteria can tell you (ignore them at your own peril!!)
MODULE 8: The Choice is Yours
What does "choice" mean for intimacy? Learn the consequences for not choosing your partner, even when you're physically present.
MODULE 9: Tools & Practices
Gain empowering Tools & Practices to help you embody the wisdom in this program, whether you're single or a couple, no matter your sexual orientation.
MODULE 10: Shifting Your Mindset
The secret to creating love magic begins with your mindset. Get clarity around the intimacy fears you have been harboring in your mind for years, and how to shift them.
About Bryan Reeves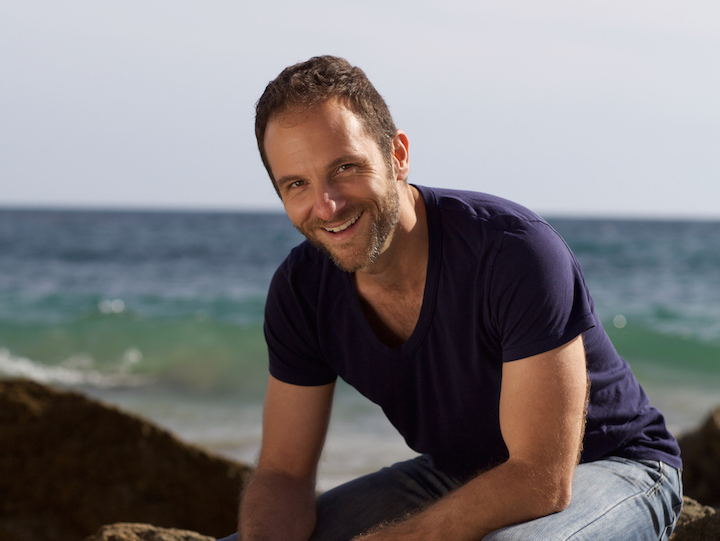 A former US Air Force Captain turned Author / Coach / Speaker, Bryan Reeves has triumphed through multiple dark nights of the soul after hurling himself into the transformational fires of intimate relationship over and over again. With a Masters Degree in Human Relations, Bryan now coaches men, women and couples in creating thriving lives and relationships. He's the author of the viral blog, "Choose Her Every Day or Leave Her" and two books, including "Tell The Truth, Let The Peace Fall Where It May."
More courses from the same author: Bryan Reeves
DELIVERY POLICY:
When will I receive my course?
You will receive a link to download your course immediately or within 1 to 21 days. It depends on the product you buy, so please read the short description of the product carefully before making a purchase.
How is my course delivered?
We share courses through Google Drive, so once your order is complete, you'll receive an invitation to view the course in your email.
To avoid any delay in delivery, please provide an Gmail and enter your email address correctly in the Checkout Page.
In case you submit a wrong email address, please contact us to resend the course to the correct email.
How do I check status of my order?
Please log in to DatingCourse account then go to Order Page. You will find all your orders includes number, date, status and total price.
If the status is Processing: Your course is being uploaded. Please be patient and wait for us to complete your order. If your order has multiple courses and one of them has not been updated with the download link, the status of the order is also Processing.
If the status is Completed: Your course is ready for immediate download. Click "VIEW" to view details and download the course.
Where can I find my course?
Once your order is complete, a link to download the course will automatically be sent to your email.
You can also get the download link by logging into your DatingCourse account then going to Downloads Page.
You may also like: